As the sustainable lifestyle is sneaking into our eating habits and fashion choice, eco-friendly furniture is also making its way into Singaporean homes. Here are our top choices on where to find sustainable and vintage furniture:
WIHARDJA
Wihardja uses a team of craftsmen and carpenters in Java and do designs on request form customers. They have been around since 2000 and their expertise is Suar and Teak wood that has been responsibly sourced as well as kiln-dried to avoid cracking and warping. If you have unfulfilled carpentry skills, you can also buy Suar wood labs directly from Wihardja.
East Showroom -MacPherson
1 Genting Lane, #04-02
West Showroom – Sungei Kadut
24 Sungei Kadut Ave, #04-00
SOUL & TABLES
Soul and Tables specialise in teak and oak furniture and is an online store who take great pride in quality and commitment to the environment. All their products contain wood and Soul and Tables monitor this from its origin, through to the production and the distribution. Their Javanese teak are a 100% FSC certified (the products derive from sustainably managed forests) and Etnicraft also make use of all their wood, so nothing is wasted – even the sawdust is made into a base for pallets!
https://www.soulandtables.com.sg
Tan Boon Liat Building, #02-01 & #02-03
315 Outram Road
Singapore 169074
ARTFUL HOUSE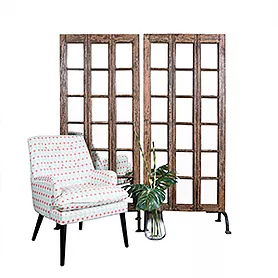 Artful House can boast of being a house that preserve old traditons as well as being sustainable. They create their furniture out of recycled and reclaimed wood from India and Indonesia, typically from doors, boats and old windows. The old woodwork traditions blends into a modern context, when the products are colour tainted in shades of blue, green and turquoise, all while keeping its antique look. Artful House also keeps original colonial vintage furniture and do upholstery.
www.artful-house.com – Tan Boon Liat Building on 315 Outram Road.
For The Common Goods aim is to sell thoughtfully designed and sustainably produced goods to the "common man". They have carefully selected small producers and craftsmen with whom they collaborate to gather the best products. Currently, they stock five brands, one which produces recyclable mats and another who focus on natural rattan furniture.
www.forthecommongoods.com –  72 Eunos Avenue 7
MOUNTAIN TEAK
Since 2011 Mountain Teak has used certified solid woods for their furniture as well as wood reclaimed from old houses or bridges. They specialise in oak and teak and most of their furniture is certified by FSC and there is no use of lacquer that can harm the environment (and the owner!) Although more pricy, the advantage of using recycled teak is that it's less likely to twist and have fewer pitch pockets because the wood is from old-growth trees and has also been air-dried for decades and adjusted to the climate.
315 Outram Road, #07-02,
Singapore 169074  (Tan Boon Liat Building)
ORIGINALS
Another member of FSC and a store that has specialised in this field for many years. Originals use wood from three main sources: old teak wood from structures and houses that have been abandoned or ruined, locally sourced materials from Java and Rajasthan and plantation teak from reliable suppliers who work with no waste and reforestation programmes.
1 Bukit Batok Street 22 Level 5,
Singapore 659592
NODEN
If you are looking for vintage furniture that is still simple and stylish, Noden has handpicked 1940's -70's Scandinavian modern designs that have been crafted and designed by some of the best cabinetmakers from this epic era. Additionally Noden has vintage lamps and run an online shop with modern Scandinavian home living products.
211 Henderson Road, 02-02
Singapore 159552
JOURNEY EAST
Journey East uses eco-friendly rustic teak wood from Java, reclaimed from benches, beams, fences and doors. The company also use reclaimed hardwood and recycled leather in their vast range of furniture that has evolved over 20 years, Journey East also sell vintage products, but recently launched their own modern collection called PLAYplay.
315 Outram Road, #03-02,
Tan Boon Liat Building
Singapore 169074
MOBLER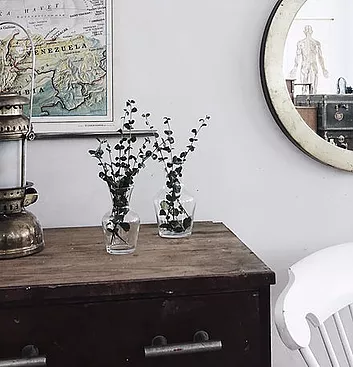 "Möbler" is Swedish for "furniture" and have also been set up by the two Swedish Hedén sisters. The vintage store prides itself for not having two items the same –  as they have been handpicked by the sisters in Sweden. If you like the vintage decor, browse online or visit their shop to hear the full story behind each item.  www.moblersingapore.com
81 Tagore Lane #02-11 TAG A
787502 Singapore
Going back to the '70s, Hock Siong & Co. have been operating with 2nd hand furniture and antiques from old hotels. They take great pride in restoring the pieces and even offer to buy and refurbish your solid wood and vintage items, so dig out the old classics!
153 Kampong Ampat, #01-03 Junjie Industrial Building, Singapore 368326
Please comment if you have any great shops we have missed out on! – And when you have 10 minutes, watch this beautiful video about the life of reclaimed wood from Java!