It's a difficult time for everyone at this moment. The reality of the post-COVID world makes us feel sad, overwhelmed, disappointed and uncertain with a huge sense of loss for our children as well as for the plans we had in store. For many, these feelings are making us panic, when really, we should stay calm.
So what to do? In an interview with leading Therapist Tammy Fontana, MS, NCC CTRT and an interview conducted by her with Dr. Marty Klein, we take you through the emotions, why they happen and what we can do to overcome them.
Why are we feeling this way?
From one day to the next, COVID-19 has turned our daily lives upside down. But what exactly is it that makes us feel this way? Tammy Fontana recently did a video interview with acclaimed Marriage & Family and Sex Therapist, Dr Marty Klein where he explains:
"This is very much about losing our autonomy. We take for granted that we have autonomy over how we want to spend my money or whether we want to be in a relationship. Overnight we have lost significant parts of our autonomy – we can't get a coffee, hug a friend or buy certain things. This is part of what everybody is having so much trouble with and it is  an exercise for all of us."
In the interview, Dr Marty Klein also states that our lives pre-COVID was organised in a way that made it easy to avoid having to face reality:
"There was a lot of uncertainty before the virus with jobs, marriages, kids and health, but because most of us had a routine, we were able to feel more comfortable with the uncertainty. We've been pushed out of our familiar routines and many use a lot of denial or take it further by drining too much or pick fights."
To this, Therapist Tammy Fontana adds to the fact that existing problems haven't necessarily changed, only the situation:
"Let's look at how we felt before. Despite the outbreak, all the regular issues of life are happening – most of us just didn't deal with them before. Difficulties are coming more into focus now that we have more time with our partner, ourselves and our own state of mind, but addressing these existing difficulties can be very scary. Some rationalise to stay in and chose denials as a coping strategy to deal and are overwhelmed by the lack of mental health skills. So more than ever, this is where we need a mental health tool kit to help us arise from this situation and to be more proactive and more grounded in reality. We have a new life situation and we need to know how to deal with it."
What can we do?
Whether you are equipped with mental health skills or not (through therapy or other),  knowing how to cope in an uncertain world like now, is something many of us would like the answers to. In the World 4 You interview with Tammy Fontana, Dr Marty Klein talks about how staying connected and finding our true self are some of the ways we can learn to cope:
"It's important to remember who you are and who your value is, and if you can't, finding new ways. If say being 'you' is being active outside and this is not possible, look into what you can you do on a regular basis that IS available during the lockdown. This could involve reading, reaching out, having a new kind of conversation with people we care about or dealing with your kids in a more focused way. Find ways of remembering WHO YOU ARE. This could be listening to music you like, asking what you like about it, how does it make you feel? Could equally be films, painting, poetry or any other kind of art: what does this artist have to say about certain feelings. You can read a poem that isn't related to your situation, but you can be touched by it, and we get to say to ourselves, 'this is who I am, I can be touched by this'. "
He adds that one important mental health tool at this time is also learning to accept the status quo, however hard your situation:
"Learning to accept things you can't control is an important skill.
How you do that? You begin to accept something you don't like and be willing to feel the anguish. Our desire to avoid feeling pain makes it difficult to accept things that we can't change. For people to really accept what is going on, you have to feel afraid or powerless, deal with the anger and feel that you have failed. The comfort comes with accepting, but you have to be willing to feel bad."
Tammy Fontana also points out the importance of seeing the present situation as 'real-life' and using mental health tools as well as self-soothing and identifying our feelings from facts. But to her, another important factor when dealing with feelings during COVID-19, is to insert practical measures:
"When you get up in the morning, avoid opening news sources with upsetting headlines and reality as your first thing. Introduce a stricter routine from when you get up, whether a morning stretch, yoga or walk and try to embrace these feelings: the freedom of movement, the fact that family is together and being in the moment. Set an intention, focus on hour to hour in time slots from eg. 9-12. Stay anchored in the moment, focus on the present and enjoy what you have. Make sure to stay on schedule and be stricter in having a routine as this will help keep you oriented and grounded in the present".
She adds that nature can be a great place to deal with your feelings too:
"When you get overwhelmed, nature is healing. Try go for a walk,  connect to nature and look up at the sky. It allow to slow down, get into sync with nature and has huge healing powers that tap into the primitive side of ourselves."
Ms Tammy Fontana, Dr Marty Klein and many other specialists contribute to World 4 You – a free content platform with video content from therapists around the world to help those facing challenging mental health times in quarantine and stay home notice.
---
Ms Tammy Fontana, MS, NCC CTRT, is a leading therapist, residing in Singapore. To read more about and get in contact
with Tammy Fontana go to www.allinthefamilycounselling.com
---
With 30 years of experience, Marriage and Family Therapist & Sex Therapists Dr Marty Klein based in California pursues his goal of a sexually enlightened world through therapy, lectures, writing, lobbying, media, and courtroom work.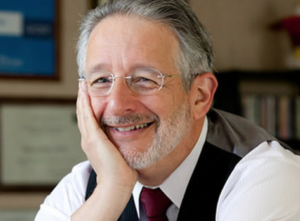 See the full interview with Tammy Fontana and Dr Marty Klein on Existential Issues during Corona Virus here: