How to grow, what to grow, but what about how to use? Now you've succeded with your homegrown edible garden, you can choose to admire it, or perhaps better yet, actually use the greens! But rather than adding your chilis and herbs as garnish, try following Charlotte Dall's recipes below. You will get a whole new – and homegrown – dimension to your snacks or dishes.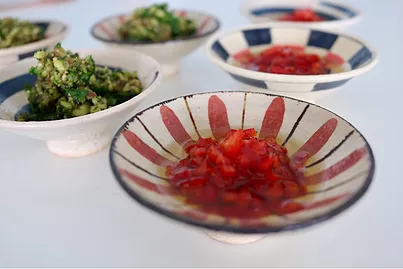 OILS
I am not a fan of store-bought flavoured oils, they oxidize easily, and have a tendency to lose flavour in the proces.  I love to make my own, using many different flavours along with the best quality oil I can get.
Chili, garlic or lemon are my favourite infused oils and the one's I use most often in different dishes – and they're all super easy to make.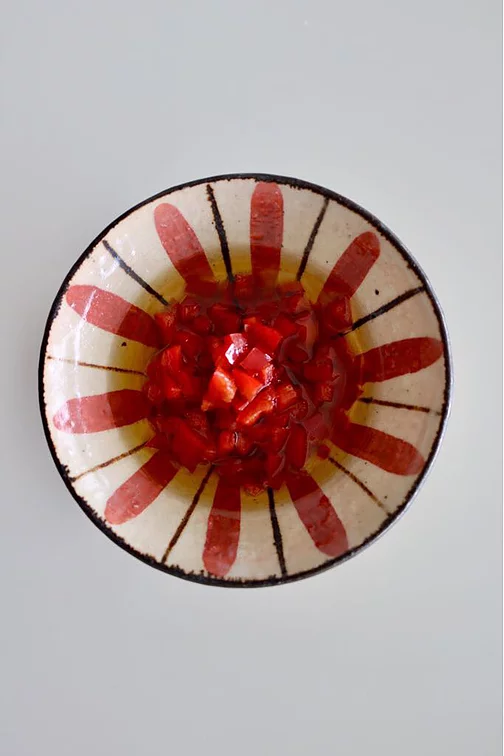 CHILI OIL
Use it to give your dish a kick! If you want your oil to be super hot an intense use the small red chilis, if  you prefer a more gentle and not too spicy, use the large red chilis for your oil.
4 large chilis
200 ml good quality olive oil
sea salt
To prepare, half the chilies lengthways and remove the seeds. Slice lengthways into very fine strips, then cut across into tiny squares. Place the minced chili in a bowl add a pinch of sea salt and pour over the olive oil. Store the oil in a airtight container or glass with a lid, keep in the fridge and use within 1-2 days.
HERBS
I love to cook with fresh herbs. Basil, parsley, coriander, mint, and rocket all have sharp, clean but light flavours that don't need to be cooked, but work on their own, raw in a dish or as a garnish. The leaves from these herbs will loose their character if they are exposed to high heat.
As it's not always easy to find good quality, fresh and vibrant herbs in Singapore, growing these type of herbs, won't only give you a product with taste, but will also save you a lot of money.
BASIL AND CORIANDER PESTO WITH ALMONDS AND GOAT CHEESE
As a spread for sandwich, tossed in pasta, as dipping for raw vegetables, or as a cold sauce for fish or meat dishes.
1 bunch of basil 40g
1 bunch of coriander 20g
1 bunch flat parsley 40g
50g almonds
50g cashew nuts
1 garlic clove peeled
1 organic lemon, finely grated zest and juice
100 ml olive oil
100 ml rapeseed oil
sea salt
50g creamy goat cheese in oil, or goat feta cheese
Roast the almonds and the cashew nuts on a dry pan, until light brown, set aside and let the nuts cool for a couple of minutes.
Place the nuts in a food processor along with the basil leaves, coriander parsley, garlic and sea salt – process until chopped add finely grated lemon zest, lemon juice, and the goat cheese, pulse for another minute – add the olive oil and the rapeseed oil and pulse for another couple of minutes.
Pour into a jar or airtight container and refrigerate until ready to use. The pesto will keep well in the fridge for up to a week.