It's getting colder in the Northern hemishere and we're back with our Meatless Monday recipes! This week a tomato soup to die for, by the wonderful Charlotte Dall.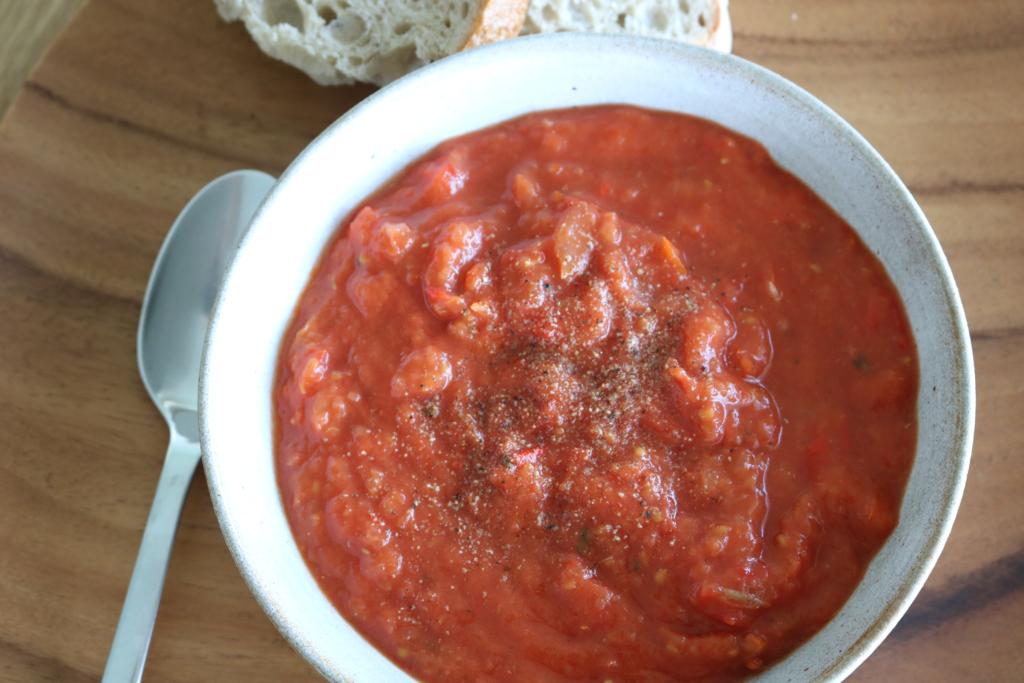 Tomatoes. The redder and riper the better. We love tomatoes because they are high in vitamin C + E and zinc, so go grab some to fight them colds and get your skin glowing!
And this isn't it. Tomatoes have the added bonus of being a good source of the Lycopene, an antioxidant that can reduce the risk of getting cancers such as prostate and breast cancer, but also help you avoid heart diseases. But, remember to cook your tomatoes with bit of healthy fat, such as olive oil – in that way, the Lycopene in tomatoes is best absorbed by the body!
Now, with a few ingredients, low in calories, high in vitamins, and super easy to prepare, this healthy and hearty TOMATO SOUP is for you to try.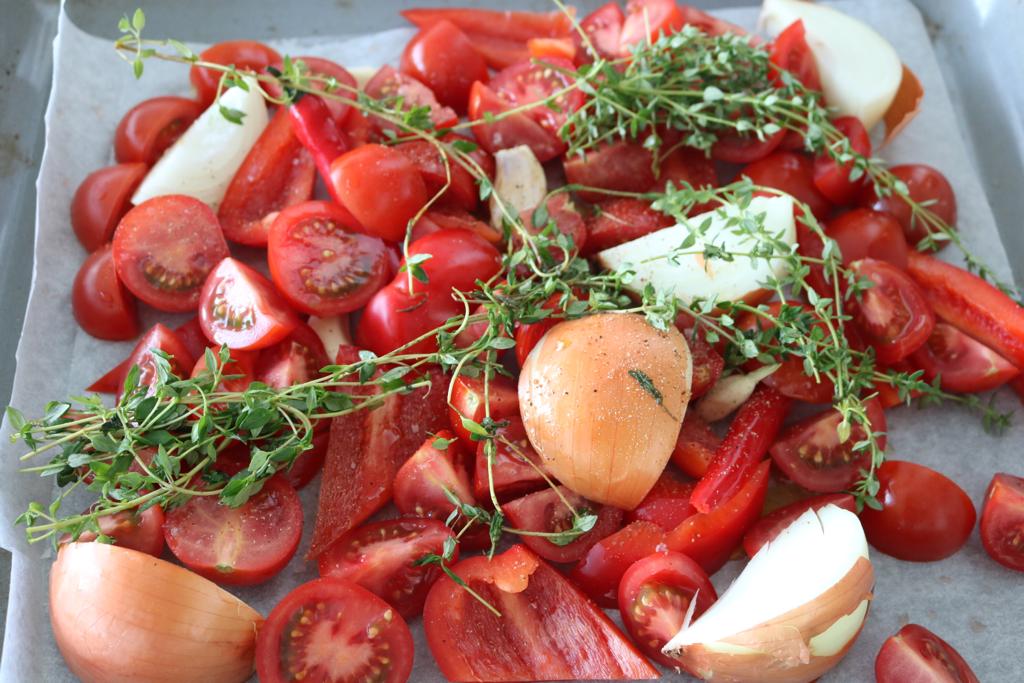 Tomato soup
   500g Aromatic tomatoes e.g. Cocktail Trus-Blush

   1 big brown onion

   1/2 red chili

   3 garlic cloves

   2 Tbsp olive oil

  15g thyme sprigs

   1 large red bell pepper

   2 dl organic vegetable stock

  sea salt black pepper
Heat the oven 200 and  line a baking tray with non stick baking paper
Cut the tomatoes in two, cut the onion in four quarters, leaving the skin on, cut the chili lengthways, and cut the red bell pepper in big cubes.
Place all the vegetables in the baking tray, add the garlic cloves, leave the skin on, add salt and freshly grounded black pepper, thyme sprigs, and drizzle with olive. Roast the vegetables in the oven for 30 minutes.
Let the vegetables cool for a couple of minutes, then remove the skin from the onion and squeeze the roasted garlic from its skin, discard the thyme sprigs.
Place all the vegetables in a blender, add the vegetable stock and pulse until smooth.
Enjoy your Meatless Monday!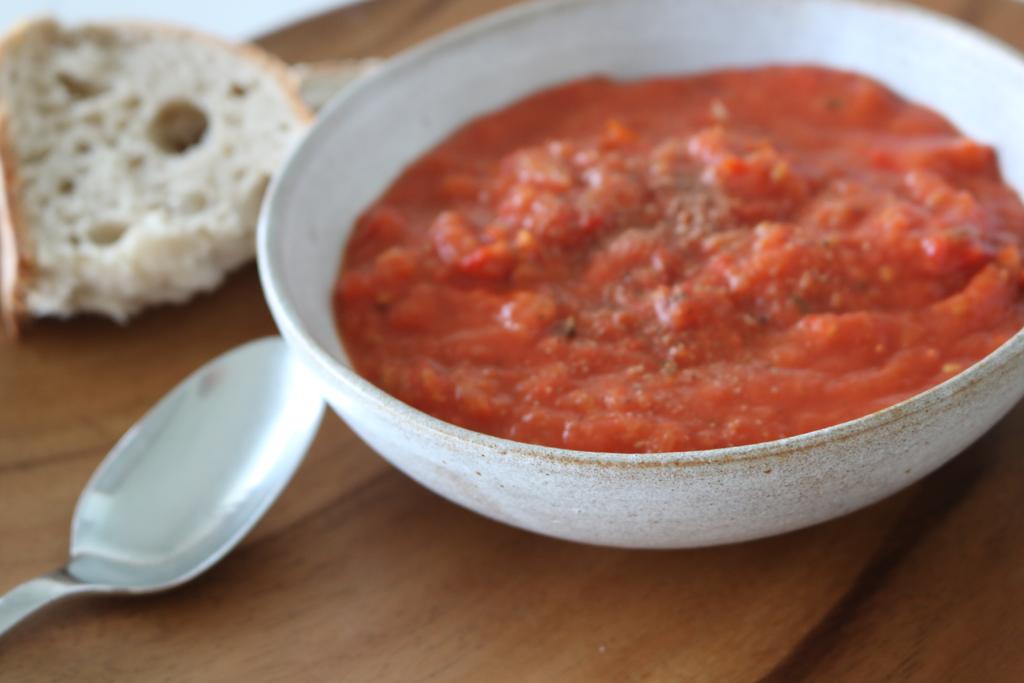 All content on the orgayayana.com including: text, images, audio, or other formats are created for informational and inspirational purposes only. The responsibility for the information and views set out in the content on www.orgayana.com lies entirely with the authors and is not intended to be a substitute for professional medical advice, diagnosis, or treatment. Always seek the advice of your physician or other qualified health provider with any questions you may have regarding a medical condition. Never disregard professional medical advice or delay in seeking it because of something you have read on this website.